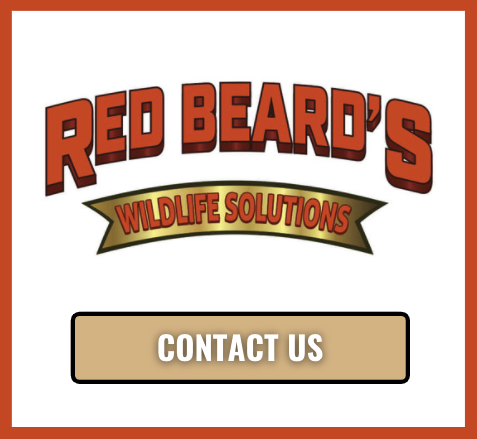 Wildlife Removal & Control Near Me (Moore, OK)
Are you looking for "wildlife removal and control near me" in Moore? Look no further!
Having wildlife inside your home in Moore is a miserable experience. Usually drawn by the search for food or shelter, wild animals will enter your attic or crawl space, then inflict massive damage by tearing up wires, insulation, woodwork and more. Wildlife will also urinate and defecate throughout your property, which can result in the transmission of diseases or parasites. And don't try to evict them on your own, since most animals will attack when cornered.
When you discover a wildlife presence in your Moore home, you should have them removed as quickly as possible. This is a job that you should only trust to Red Beard's Wildlife Solutions, the top local wildlife control company.
Effective Wildlife Control Near You
Red Beard's technicians have industry-leading experience with wildlife removal and control in the Moore area. We're familiar with all local nuisance animals, the trouble they cause and how to remove them. Our team works with the following wildlife:
Foxes

Badgers

Bobcats

Coyotes
Desperate for Wildlife Removal Near Me? We're Here for You!
Allowing a wildlife infestation to persist in your home will place you at risk of diseases and costly destruction. Connect with Red Beard's Wildlife Solutions today for the finest wildlife control and removal services in the Moore area!