Reliable Wildlife Control Company in Arcadia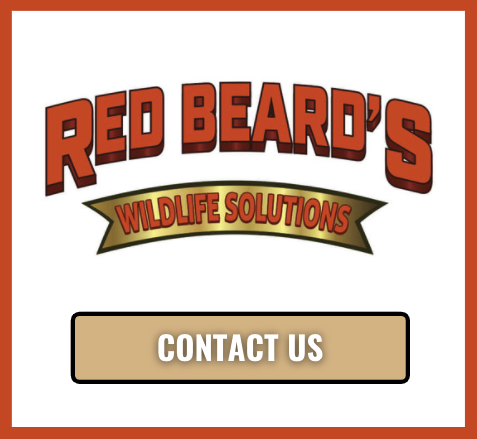 Are you having trouble with wildlife in your Arcadia home or business? Do not worry! With Red Beard's Wildlife Solutions, you can rest easy knowing that your wildlife problems will be taken care of in double-quick time.
Living with wildlife is a part of everyday life in Arcadia that can sometimes lead to several serious problems, such as property damage. Not only do these nuisance animals cause damage, but they also spread harmful diseases, making them best handled by an Arcadia wildlife control company like Red Beard's Wildlife Solutions.
Using safe and effective methods, our wildlife control experts will get these unwanted guests out of your property while ensuring they stay out in nature where they belong.
Our Arcadia wildlife control services cover:
Skunks
Beavers and other common wild animals
Quality Wildlife Control Services
All our wildlife control services are specially designed to complement one another, giving you the complete solution you need for a wildlife-free life.
The first step in removing wild animals from your property involves identifying their nesting sites and how they're accessing your property. Based on our findings, we will develop an effective plan to control your wildlife infestation problem.
Removing these unwanted visitors from your property is the second order of business when getting your wildlife problems under control. We use humane methods to place traps across nesting sites and then check them daily until we have removed all wildlife animals from your property.
Wildlife Exclusion Solutions
A successful pest management program includes keeping pests out of your property in the first place. We offer exclusion solutions to seal all access points that wildlife animals were using to gain access to your property.
With our cleanup/disinfection service, you can rest assured that you and your family will be safe from the risk of wildlife-related diseases. Our team of control experts will clean your property of all wildlife waste while disinfecting all contaminated surfaces to eliminate viruses.
Contact Arcadia's #1 Wildlife Control Company
Whether you have a constant wildlife problem or want to ensure you do not get one, Red Beard's Wildlife Solutions can help. Get in touch with our friendly team to book your wildlife control services in Arcadia today!