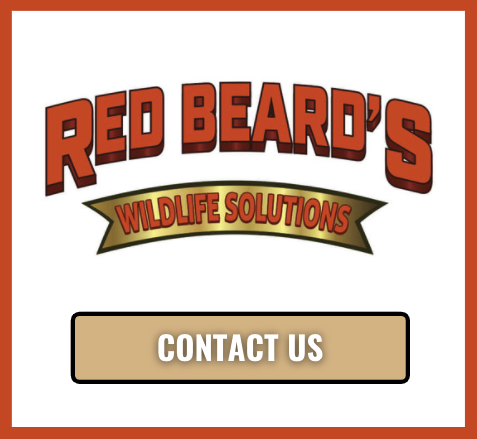 No one in Arcadia wants birds causing problems on their commercial property. The drawbacks of sharing your business with these animals go far beyond mild inconveniences. Birds can spread a wide variety of diseases, and their droppings can even erode your building's finish. Keeping these factors in mind, it's no surprise that your customers and employees won't want to deal with these creatures while on your property.
If your business has a bird problem, you don't have to resign yourself to living with it. Instead, call the experts at Red Beard's Wildlife Solutions for help!
Our Bird Control Services
At Red Beard's Wildlife Solutions, we're qualified to tackle any wildlife removal problem – including bird infestations. The team members of Red Beard's are all highly trained in wildlife control and removal, making us the top choice for any job requiring these skills in or around Arcadia. With birds oftentimes finding their homes in vents, building peaks or other troublesome areas, we can provide effective bird removal services.
Getting rid of birds on commercial properties like yours is a multi-step process. After you reach out to us, we'll:
Visit your property and its surroundings to take a closer look.
Determine the scope of the problem and your goals for resolving it.
Provide recommendations for how to alleviate the issue.
Work with you to solve your bird problem – once and for all.
Continue to monitor your property to make sure it stays bird-free.
Arcadia's #1 Bird Removal Business
Are you looking for a trusted company to get rid of birds in your vents, off your roof peak or anywhere else on your Arcadia commercial building? If so, there's a clear choice to solve your bird problems. Get in touch with Red Beard's Wildlife Solutions today for effective bird removal services!