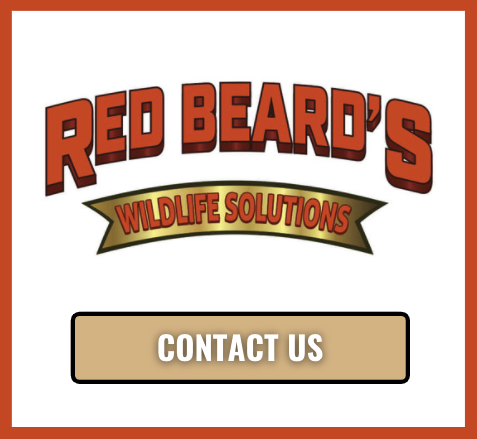 Are you looking for effective wasp removal services for your home in the Moore area?
If you are afraid of wasps, you are not alone. This bossy bug is known to chase people and sting unprovoked. Having them building nests on or near your home in Moore can mean big trouble. Not only will you be at high risk of being stung, but you can expect these pests to sting your wallet, too. Their nest-building activities cause a lot of costly structural damage to houses every year.
In Moore, paper wasps and yellowjackets are the most common. The nests of both look similar, but yellowjackets are more likely to nest in the ground, and the paper wasp nest has more of an "upside-down umbrella" shape. Whichever species you've got, wasp removal is dangerous and requires professional assistance.
Trusted Wasp Removal
Red Beard's Wildlife Solutions has the expertise to get rid of those wasps for you. First, we'll perform a thorough inspection of your property in Moore to locate the nests and then we remove them, eradicating the wasp presence in the process. Once gone, we clean up and repair any damage the wasps might have done. Finally, we'll set up exclusion barriers to keep more wasps from terrorizing your home.
Red Beard's Wildlife Control Shows Wasps Who's Boss
If wasps start to build a nest on your home, it's vital to exterminate them before they start stinging. Give Red Beard's Wildlife Solutions a call today for the best wasp removal services in the Moore area!