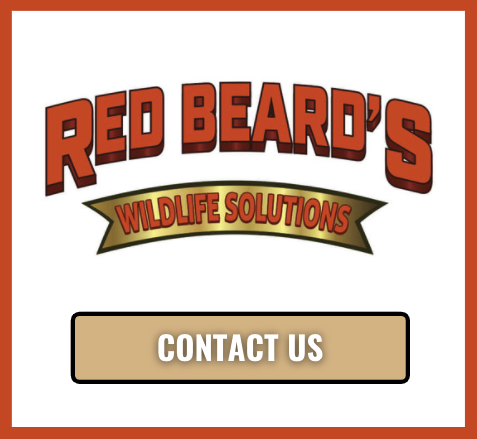 Squirrel Removal in Oklahoma City, OK
Are you looking for squirrel removal services in Oklahoma City?
If you have a squirrel problem on your hands, it's time for some professional help. These pests can effortlessly get onto the roof of your home in Oklahoma City and then find their way into any area they please—especially if there are crevices or gaps in between shingles that allow easy access to attics! Squirrels will gnaw away at insulation as well as electric wires, which may lead to power outages and fires.
Squirrels are a nuisance and a mess in your house. Their excrement will soon create an awful stench, not to mention the diseases and parasites that they can transmit like salmonella and ringworm.
If you are dealing with pesky squirrels that have taken up residence in your Oklahoma City home, it's time to call Red Beard's Wildlife Solutions. Our experts will take care of your squirrel infestation in no time!
Reliable Squirrel Removal
At Red Beard's, we're experts in removing families of squirrels from attics in Oklahoma City. Our first step is to send a squirrel removal specialist out to your property with the goal of identifying where they've nested and how many there are.
Red Beard's professionals are the best in our field and we will capture every last one of those cheeky varmints! Our specialists place baited traps where squirrels often travel to catch them all, then release them into forests miles away from your neighborhood in Oklahoma City.
Once the squirrels have been removed, we'll seal off every hole they used to get inside and set up barriers that exclude them from returning. Our team can schedule regular inspections with you so we can continue to ensure that squirrels won't be able to enter your house in Oklahoma City ever again!
Red Beard Sends Squirrels Scurrying Away
Hiring a professional to get rid of the squirrels in your attic is cheaper and easier than trying to do it yourself. Call up Red Beard's Wildlife Solutions today for dependable squirrel removal services in the Oklahoma City area!