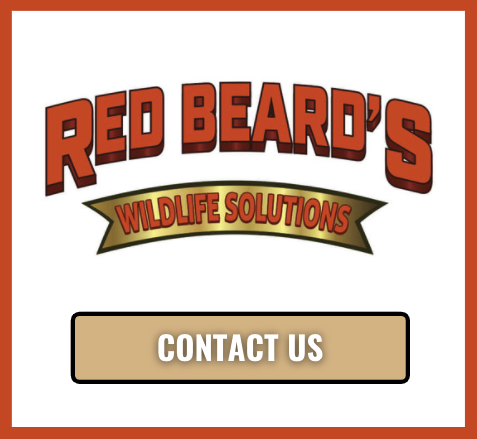 Wildlife Prevention Near Me (Moore, OK)
Have you been trying to find "wildlife prevention near me" in Moore? You've found us!
Many wildlife species in Moore have adapted to live around people, using our garbage as an easy source of food. Sometimes, wild animals even try to move into local homes, and inside they'll destroy everything from insulation to drywall. They also won't hesitate to use your house as a latrine, which can spread many diseases on your property. There are even some wildlife that might attack your family or your pets if you come too close.
The best way to stop wildlife damage is to prevent it from happening in the first place. Red Beard's is here to provide all the wildlife prevention solutions you need in Moore.
High-Quality Wildlife Prevention Near You
Red Beard's Wildlife Solutions uses a variety of prevention tactics to keep wild animals from invading homes in the Moore area. Our trained experts know exactly how wildlife gets into local homes, and we have the tools and the techniques to keep that from happening to you. We can perform the following wildlife prevention solutions:
Inspecting your home for entry points and sealing them to exclude wildlife.

Installing caps on your chimney to prevent bat and bird entry.

Installing soffit and foundation vents to bar access by rodents.

Installing roof, dryer and attic vents to keep birds and bats out.

Installing gutter guards to prevent birds from using gutters as nests.

Trimming back tree branches near your home to prevent rodents and raccoons from reaching your roof.
In Need of Wildlife Prevention Near Me? We're Here to Help!
Preventing wildlife from entering your home will save you the cost and stress of coping with an infestation. Give Red Beard's Wildlife Solutions a call today for the best wildlife prevention services in the Moore area!