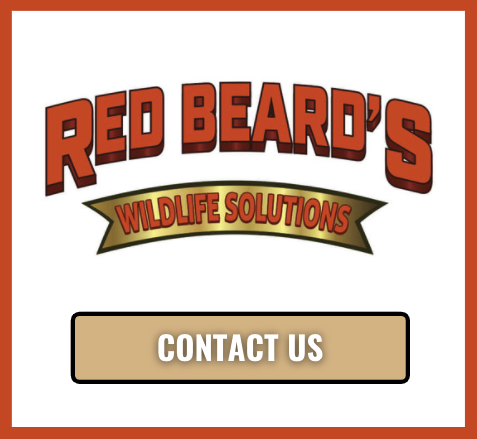 Wildlife Damage Repair Near Me (Moore, OK)
Have you found yourself in need of "wildlife damage repair near me" in Moore? Let us help!
Humans and animals don't always coexist well, and Moore's wildlife can be a destructive force both inside and outside of your home. Animals often cause external damage to roofs and siding when attempting to enter your house. Wildlife may also block vents, soffits and gutters by nesting in them. If they get inside, wild animals will shred through insulation and gnaw on wires, and they can inflict other damage as well.
If your home has been ransacked by wildlife, it's important to have the damage repaired before other wild animals come along and add to it. Let Red Beard's professionals perform any damage repairs you need in the aftermath of a wildlife incursion into your Moore home.
Gold-Standard Wildlife Damage Repair Near You
Red Beard's Wildlife Solutions can remediate all damage caused by wildlife in homes throughout the Moore area. Whether animal damage is inside, outside or both, our repair crew will get it all fixed for you. We can provide these damage repair services for your home:
Cleaning gutters to remove bird nests and repair any gutter damage they've caused.

Replacing insulation in your attic or crawl space that has been soiled by wild animals.

Replacing roof shingles, vents and turbines that have sustained wildlife damage.

Replacing siding that has suffered visible damage from animals.

Repairing metal, vinyl and wood structures that have been destroyed by wildlife.

Cleanup of animal waste and sanitizing soiled areas.
Looking for Wildlife Damage Repair Near Me? Let Us Fix Your House!
When your home suffers a wildlife infestation, damage repair is an important step toward recovery. Call Red Beard's Wildlife Solutions today for the finest wildlife damage repair services in the Moore area!