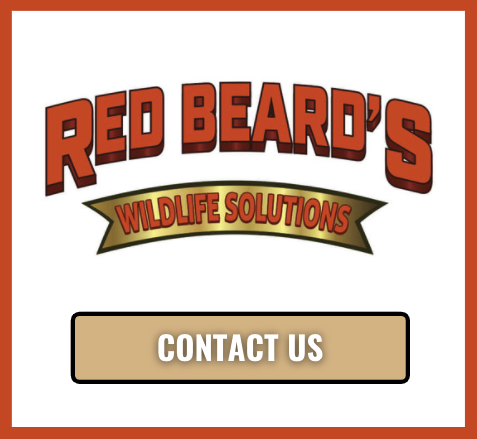 Are you seeking bird removal services in Moore?
Many of us like to watch birds flit around our yards and listen to their songs. However, if birds like your house in Moore too much, they might decide to move in and become a nuisance. Birds tend to build their nests in high places, including your house's vents, gutters, soffits and attic.
If birds nest in your vents, gutters or AC unit, their nesting materials can cause destructive blockage. Besides that, birds are loud and they're messy, leaving feathers and splatters of excrement everywhere around your house in Moore. Once birds have built their nests it can be very difficult to remove them, so let a licensed bird control company come to your aid.
Expert Bird Removal
If birds have become a nuisance around your home in Moore, Red Beard's Wildlife Solutions will conduct an inspection to locate all of their nesting sites. Our professionals will proceed to quickly remove all nests from vents, eaves and other parts of your house.
To ensure other birds don't try to nest around your home in Moore, we'll exclude them from your property with spikes, nets and more. In addition, we'll remediate any destruction caused by birds and clean up their waste.
The Most Successful Bird Removal Company in Moore
If birds begin to nest on or inside your home, they'll quickly make a mess of things. Contact Red Beard's Wildlife Solutions today for reputable bird removal services in the Moore area!