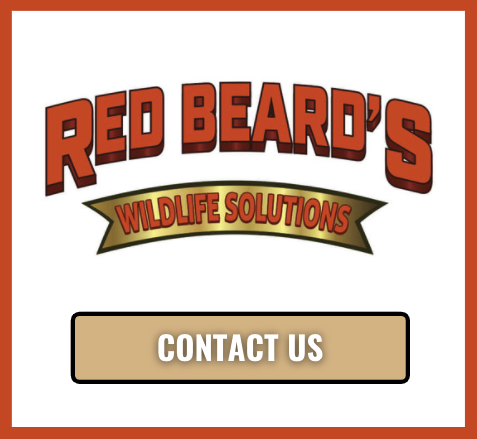 Are you needing a trusted bee removal company in Moore to address your bee issue at your home? The pros at Red Beard's Wildlife Solutions can help!
Bees are a pest, and a scary one, too. Not only is a bee sting very painful, but it can also be deadly if you happen to be allergic. While we know that bees can be a beneficial part of the ecosystem, when they choose to claim your home in Moore as their own, they are nothing but trouble.
Plus, they do much more than sting. Bees will damage the building structures of your home, infesting walls, roofs, chimneys and more. If you've got bees, you've got a problem, and it's going to take an expert to get rid of them.
Effective Bee Removal
Nobody understands bee problems like Red Beard's Wildlife Solutions. We are experts at bee removal as well as dealing with the aftermath of an infestation. We'll carefully remove the bees and their hives, provide in-depth clean-up and repairs to restore your Moore home's structural integrity, and employ exclusion strategies to help keep them from coming back.
Best Bee Control Services in Moore
Having bees nesting on the side of your house will inevitably lead to someone being stung. Contact Red Beard's Wildlife Solutions today for superior bee removal services in the Moore area!