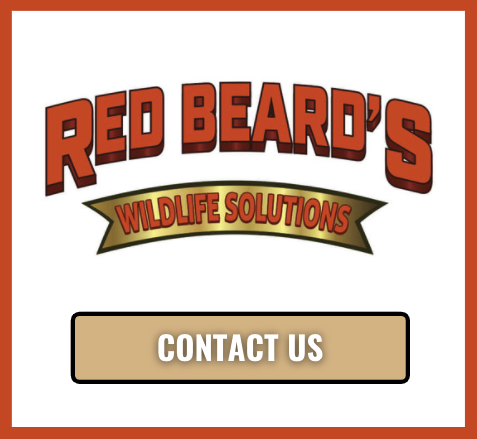 Effective Wildlife Prevention Near Me
Are you searching for "wildlife prevention near me" in Oklahoma City? Let your search end here!
In Oklahoma City, we have many different species of wildlife as neighbors, and sometimes they move in too close for comfort. If wild animals invade your home, all kinds of trouble is sure to follow. Wildlife will tear apart destructible materials like insulation, drywall, wiring and fabric. These ravenous intruders will also steal food from your cupboards and trash bins at any opportunity. Worse still, wildlife urine and feces can transmit a number of dangerous diseases. Certain aggressive wildlife species also pose a threat to your family and your pets.
Preventing wildlife from accessing your home in Oklahoma City is vital to avoiding a costly infestation. For reliable wildlife prevention solutions near you, just call Red Beard's.
The Most Trusted Wildlife Prevention Near You
Red Beard's Wildlife Solutions can keep wild animals out of your home in the Oklahoma City area with a range of prevention solutions. We know how local nuisance wildlife enters homes, and our technicians are licensed and trained on how to exclude critters from your property. Our wildlife prevention solutions include:
Chimney cap installation to make sure bats don't come flying down.

Entry point inspection and sealing to keep all wildlife out of your home.

Foundation and soffit vent installation to prevent squirrels from sneaking in.

Gutter guard installation to keep birds from nesting.

Roof, attic and dryer vent installation to bar access by bats.

Tree branch trimming to keep squirrels from using branches to reach your roof.
Looking for Wildlife Prevention Near Me? We're Right Here!
Wildlife prevention tactics can save you the trouble of trying to evict wild creatures from your home. Call Red Beard's Wildlife Solutions today for unrivaled wildlife prevention services in the Oklahoma City area!