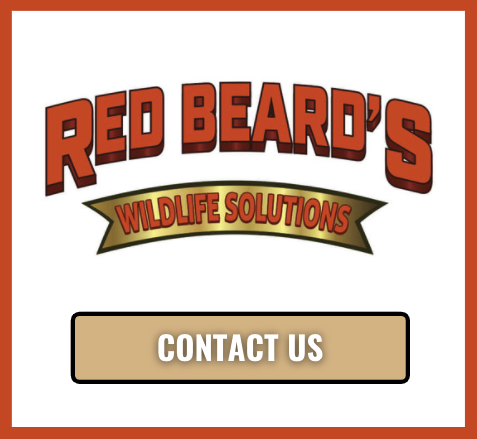 Do you require bird removal services in Oklahoma City?
Many of us love to watch birds in nature and at our own backyard bird feeders. However, birds, like any other animal, may become a problem if they decide to start using your house in Oklahoma City as a foundation for their nests. Birds commonly build their nests in gutters, soffits, vents, balconies, attics and air conditioning units.
Bird nests can clog up gutters, vents and AC units, while birds themselves can make quite a mess with their feathers and their droppings, which can be corrosive. Aside from the mess, birds can also be exceptionally noisy, particularly their hatchlings. Trying to remove and exclude birds from your home in Oklahoma City can be difficult but a licensed bird control company is up to the task.
Effective Bird Removal
If birds have begun nesting on your home in Oklahoma City, Red Beard's Wildlife Solutions will perform an inspection to locate all bird nests on your property. Our technicians will proceed to carefully remove the nests from vents, attics and anywhere else they may have been built inside or outside of your house.
To keep other birds from nesting on your home, we can install exclusion materials such as nets, spikes, ribbons and balloons to deter birds from flocking around your home and prevent them from building nests. We can also clean up all droppings and repair any damage that birds have caused to your house in Oklahoma City.
OKC's Top Bird Removal Company
When birds decide to nest on your home, they can disrupt your daily life with noise and mess. Call Red Beard's Wildlife Solutions today for premium bird removal services in the Oklahoma City area!