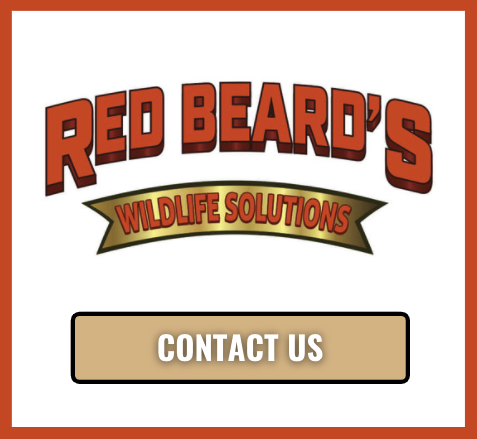 When it's time to remove birds from your commercial property in Nichols Hill, you can't settle for less than the best. After all, unwanted birds can wreak havoc on commercial buildings by nesting in vents, roof peaks and elsewhere. And that's not even considering how their presence can affect people who visit and work in your facility.
Instead of attempting to solve your bird problem on your own, make life easier for yourself by reaching out to Red Beard's Wildlife Solutions to remove birds from vents and keep them away from your property!
Quickly & Effectively Getting Rid of Birds
The employees of Red Beard's Wildlife Solutions know what people in and around Oklahoma City need from a bird removal service.
Thanks to our strong work ethic and rigorous training protocols, we've built a strong reputation as the area's top wildlife control and removal company. Of course, we'd be happy to help your business deal with an infestation of birds.
At Red Beard's, we believe in providing quality bird removal and deterrent solutions to our customers. Here are a few steps you can expect us to follow on any bird removal job:
First, we'll look at your property and the surrounding land.
Then, we'll talk to you about how you'd like us to fix your bird problem.
From there, we can give our advice on how to deal with the issue.
We'll then take action to get birds out of your building and keep them out.
Finally, we'll keep an eye on your facility to make sure birds are unable to get back in.
Choose Us for Nichols Hill Bird Removal
Many business owners would pay anything to solve their bird problem, but that doesn't mean you should have to pay a high price for bird removal and deterrent services. Get the solutions you need at a low cost – contact Red Beard's Wildlife Solutions ASAP!